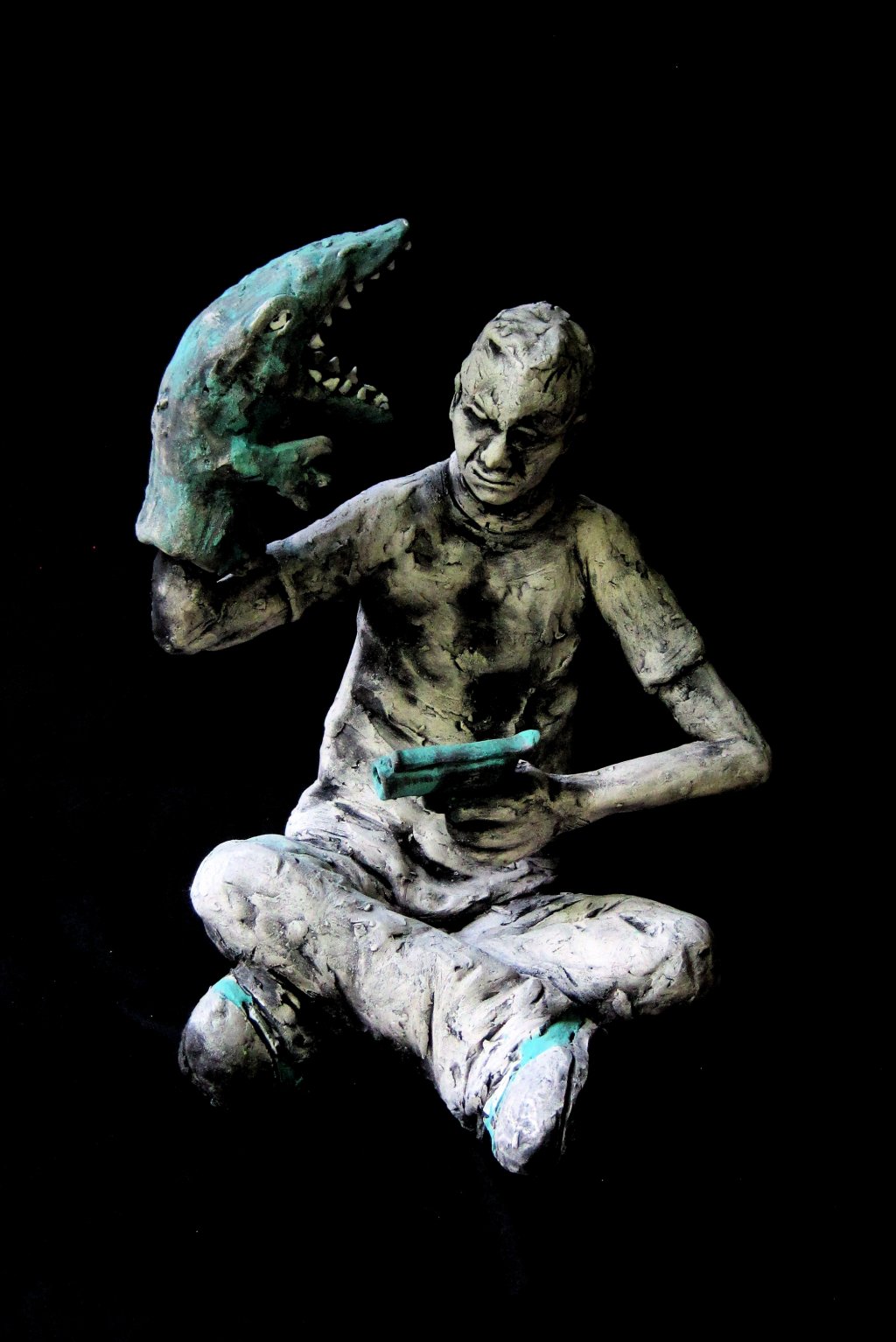 Kolva-Sullivan Gallery is pleased to reintroduce Matt Boland to the Spokane arts Community. This is our third show of Matt's work, and it is truely exciting to see a new body of his evocative figurative sculpture.
Matt Boland has taken the path from Spokane Falls Community College, to Pullman and a BFA at WSU, to Athens for an MFA at the University of Georgia, and back to Spokane to work and exhibit his incredible ceramic sculpture. The human being, formed of clay, packed with expression, and motioning gestural will. Matt captures the moments of uncertainty and brings life to objects forever fixed in their emotive state.
SHARK LOVE
Figurative Ceramic Sculpture
2 SEPTEMBER

to 30

SEPTEMBER 2016
Matt's Statement:
Life is hard and we look nonstop for what will make it easier.
Love is rare, delightful, but dangerous. We want love to work. We want a fantasy, possibly a fairytale. Above all, we want love to be reciprocated. We need love to be reciprocated. But love is anything but simple, and what form the desired reciprocation takes is nearly always a new and frightful list of confusions and contradictions. Sometimes love just doesn't work. Sometimes love is impossible when more than one person is involved.
So maybe we love things instead. Things we can hold, use, drink, smoke, show off to our friends. We think loving things will be easier, less destructive, less demeaning. But love is dangerous, and the things we trust our love to, trust our self-worth and our life to; These things can cut, bite, and kill.
Is love impossible? To the contrary, I believe love is inevitable. Therefore, to trust to chance, instinct, or desire to ensure that our love will somehow find a conduit, somehow lead us somewhere far beyond pain and uncertainty, is akin to leaping from a cliff in hopes we learn to fly. Thus, love must be intentional. Love must first find a hold in something unbreakable, something that, perhaps, will love us back.

Life is hard, but love is big. Love is, potentially, infinite.