Kolva-Sullivan Gallery is proud to present the work of renowned artist, Doug Turman of Helena, Montana in his return to Spokane.

Doug received his BA in Fine Arts from Oberlin College and his Masters Degree in Printmaking and Painting from the University of Montana. Between degrees he worked at the Phillips Collection in Washington, DC, the first museum dedicated to modern art in the United States. Doug and his wife Mary Lee Larison have owned and operated Turman Larison contemporary, an art gallery in downtown Helena, Montana for the past fifteen years. Turman's work can be found on all seven continents. His current work in painting and photography is strongly influenced by his many trips to Italy. Turman has previously had two solo shows in Spokane at the Lorinda Knight Gallery in 2005 and 2007.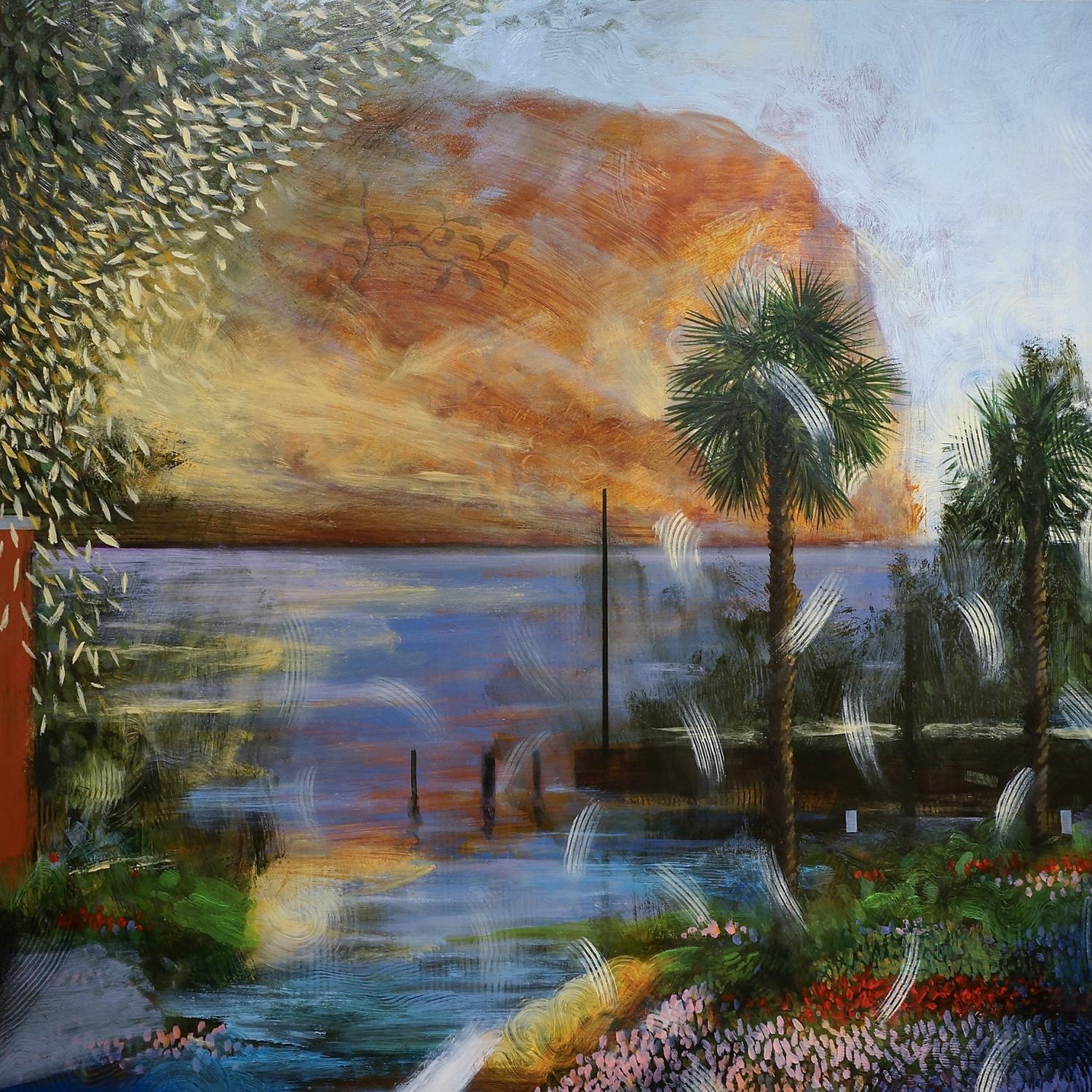 Paintings From the S

tudio of a Traveler
OPENING: 4 SEPTEMBER 2015
5:00 PM TO 8:00 PM
4 SEPTEMBER -26 SEPTEMBER 2015
CALL FOR APPOINTMENT
509.458.5517
115 South Adams Street
Spokane
I often think of There when I am woking in my studio. I work alone and the chance to let my mind wander is an important part of finding
solutions to paintings. Frequently
There
is Italy, particularly Verona where my wife and I have many friends and fond memories. Other
times
There
can be a memory from a time much earlier in my life or a particular shade of green I just saw on the walk to my studio.
A whole lifetime of experiences and images are just waiting to be included in a painting if the time and work are right.
I have said many times to people when talking about my work that it is all just paint. I make almost no distinction between realism and
abstraction in my mind when I paint. Sometimes the result is that it can appear that two or more people painted the work in one of my
shows. I am far more interested discovery rather than similarity. I paint what I find beautiful and that is often in details rather than
the big postcard view. I now have thousands of photographs that I have taken in Italy but the majority are of things like a dent in a car,
a corroded gas service connection, and old stucco wall, some paint spilled in the street. Smells and sounds are important too. I want to keep my work available to all these experiences and that basically means taking chances, not following a formula.
Thank you for your interest in my work. It is my sincere hope that youwill find both puzzlement and pleasure in them. See you
There.
We are constantly seeking new and stimulating artists and their creations. Please leave a message by clicking "Contact Us".